TBC, let's come together! We are gathering for corporate worship on Sunday mornings. But first, we want you to know that if you are not ready to return to the building, we understand and that is okay. We will continue to stream our worship services online, and look forward to seeing you again soon. Whatever you choose, let us remember we are still one family because we have one Lord, one Savior, Jesus! For those ready to regather, please see the details below.
CHANGES BEGINNING SUNDAY, JANUARY 10, 2021
We are adding a new worship service that is MASK-REQUIRED. Here is the new schedule:
Worship Service times: Mask-required service will be at 8:30 AM. The next service changes to 9:45 AM and the last service continues at 11:00 AM.

At this time, we are still not hosting services in the Feed.

Most Adult Bible Studies are meeting at 9:45 AM

Children's Ministry and Student Ministry will be happening during the 9:45 AM hour.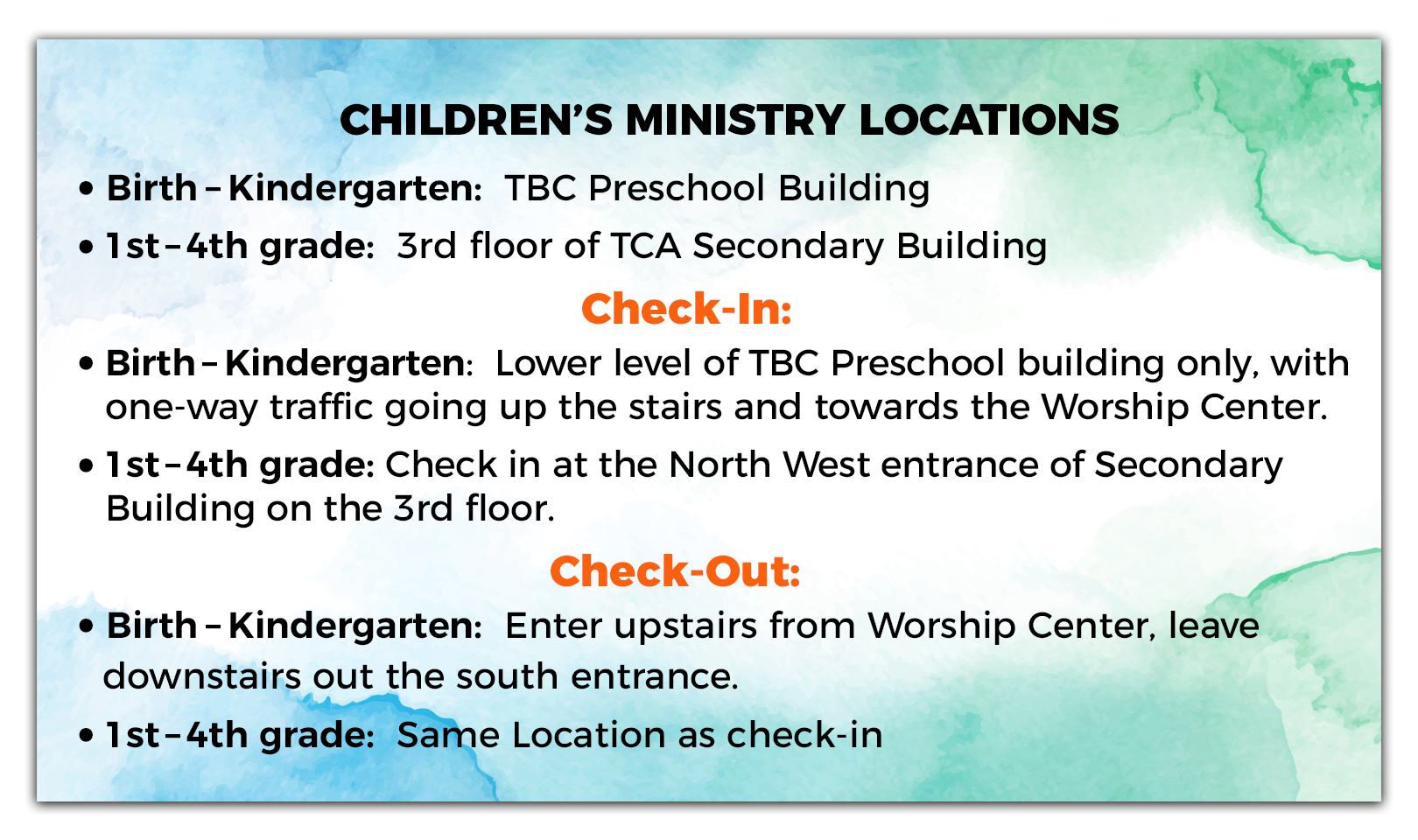 It is the desire of Trinity Bible Church (TBC) to meet the spiritual needs of everyone who comes to worship, fellowship, and pursue spiritual growth with us. During this unique season, we have instituted precautions based on recommendations by the Centers for Disease Control and Prevention (CDC) to minimize the risk of spreading communicable diseases within our church body. You can find a summary of our sanitation and safety practices in the link below.
Summary – Sanitization and Safety Practices – Fall 2020
WORSHIP SERVICE INFORMATION
Everyone attending services in the Worship Center will enter through the west doors nearest to the Connection Center.
To allow for social distancing, seating in the Worship Center and in the Feed will be limited.
Face coverings are acceptable, but not required.
The Worship Center, the Feed, and all common areas will be sanitized before and after each service.
If you are ill, or have underlying medical conditions, services will be streamed on our website at 9:45 AM & 11:00 AM so that you can participate with us in worship from home.