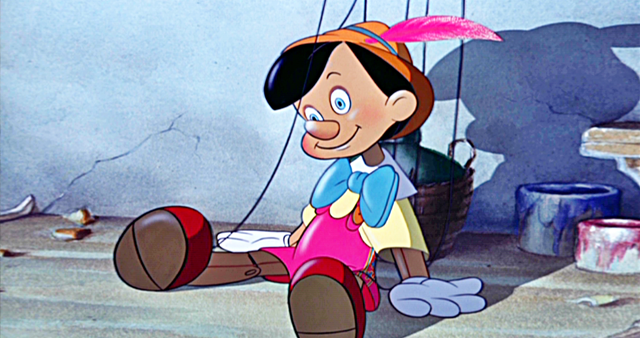 In 1881 Carlo Collodi published the timeless adventure of Pinocchio, a wooden puppet who longed to be a real boy. He longed for real hands to touch the people around him and a real heart that might be filled with love. To belong and to be loved are powerful yearnings that God has placed in the hearts of women, but they so often leads us astray. Just like Pinocchio, we walk out the door to taste and experience the adventures of this life. We seek out friendships and relationships with the greatest of expectations, but discover again and again that people are not at all what they seem. Our once hopeful lives become littered with disappointing expectations, devastating emotions, and broken hearts.

How quickly a broken heart can fester into a broken lifestyle. Grief, depression, and anxiety so easily slip in and take up residence in our souls. If you aren't experiencing it yourself, I suspect you know someone who is. As you consider your broken situation: how many times have you asked God for help? How many times have you asked God to remove this burden and return the joy of salvation?

Christian women fight broken battles every day – physical, spiritual and emotional battles – but the battle is always won or lost on the spiritual field. We fight spiritual battles when our hopes and desires don't line up with God's expectation. Our enemy attacks at our weakest moment; and for women, his most powerful weapon is a lie. Does your spiritual battle revolve around a lie—a lie that has power because you have begun to believe it? Do you hear a taunting voice?
"You're not good enough, not important enough, not talented enough, not beautiful enough…You'll never measure up because you're not worthy—not worthy to be loved, to be happy, to be at peace, to be free of this brokenness…"
As Christian women we're in a prickly situation. Our world tells us that we're tough as nails, but so often we see the reality. In our darkest moments, we are fragile as glass; and when we break, we shatter. When that happens, the broken pieces affect every area of our life. Have you ever tried to glue broken china back together again? The result is never pretty, and the same is true in our life. In our own power, we will never be able to put ourselves back together again. And the truth is that time doesn't heal all wounds. What we need is the healing hand of the Master who created us. Only he can put the pieces back together again so that the result is both beautiful and useful in this life.

Are you broken? I have good news. You're not alone! The Master is here. Hope and healing are found in him. Take my hand, and walk this pathway with me; because you can lay this down. You can be UNBROKEN.

"Therefore if anyone is in Christ, there is a new creation; old things have passed away, and look, new things have come" (2 Corinthians 5:17, HCSB).

Click this link for musical inspiration to help you meditate on what God wants to speak to your heart today. https://youtu.be/DjNZf878ISQ