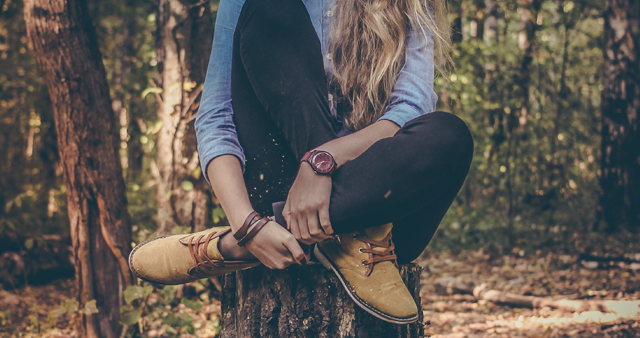 "If you continue in my word, you really are my disciples. You will know the truth, and the truth will set you free" (John 8:31a-32).
Have you ever wondered how it is that Scripture can bring so much comfort and so many questions, both at the same time? I am relieved that God's truth sets me free; but how exactly does that happen? Some days as I ponder this verse, I can trust God's sovereignty; and it fills me with such peace. But other days, I am filled with questions that seem unanswerable. Do you have questions like these?
If Jesus has set me free from my sin, then why am I still captured by it? Why do I never really feel forgiven?
If God really loves me with an undying love, then why do I feel like I don't please him? Why do I feel like I'm not good enough?
If Jesus is all I need, then why do I still need so very deeply. Why am I still unfulfilled in so many ways?
Please don't feel threatened by these questions. The fact that they are written above demonstrates that you're not alone in your struggle. We are real women seeking after a real God, and the truth is that God has the answers we need. In Jeremiah 33:3 God tells us, "Call to Me and I will answer you and tell you great and wondrous things you do not know." In Matthew 7:7 Jesus tells us, "Keep asking, and it will be given to you. Keep searching, and you will find. Keep knocking, and the door will be opened to you." With this kind of assurance, are you compelled to take another look?
When Jesus walked the hills and highways of this world, he often saw the wretched condition of the people around him: blind, crippled, sick, poor, needy, and miserable. Jesus saw them and had compassion on them; and he healed them, every one. But as Jesus approached them for the first time, it wasn't just their physical condition that concerned him. More often than not, his question was this: "Will you be made whole?"

You see, Jesus wasn't simply interested in physical health. In the original text, the Greek word for "whole" includes the concepts of wellness, soundness, and wholeness. I believe it's no accident how our culture applies these descriptive words today: wellness of the body, soundness of the mind, and wholeness of the spirit. Jesus wasn't interested in simply healing the body. He saw the condition of their mind and spirit as well – blind, crippled, sick, poor, needy, and miserable.

Jesus left the perfection of Heaven, took on the form of our flesh, and came to live among us so that he could teach us to walk in fellowship with God. He came to heal our broken spirit, cleanse our sin-stained mind, and cover our corruptible flesh with his righteousness. It's the only way that we can be presented holy and pleasing to God.

Have you discovered this wholeness for yourself? Do you know what it is to be whole? The truth of Scripture tells us that Jesus is our portion; he is our strength; he is everything we will ever need; because he is enough. Are you living in this truth today? Or are you broken in some way – wounded in mind, broken in spirit, tarnished and spoiled in flesh?

Jesus stands before you today with his arms open wide, and with the most compelling smile on his face. He stands before you to ask you, "Will you be made whole?" Can you hear his voice? Perhaps Jesus is your Savior. Perhaps he has forgiven you of your sins. But have you allowed him to make you whole? Have you allowed him to step into your life, into your immediate circumstances, and be enough? Every minute of every day, is he everything that you ever wanted or needed?

If I'm ringing your bell, then I have an assignment for you. In a quiet and safe place, get real with God. Ask him to show you your brokenness: what caused it; how did it affect you at the time; and how does it interfere with your life today? This may take a while, so don't rush. You may start it and come back to it again and again before you consider it complete. I encourage you to take this assignment seriously, because God can't heal what is not surrendered to him. Be very certain what it is that you are giving up before you lay it at the foot of the cross. If you don't, you'll find yourself picking it up again as you walk away.
As you prayerfully approach this task, I've got a melody to keep you company; and I'm praying that God will bless you in your effort.