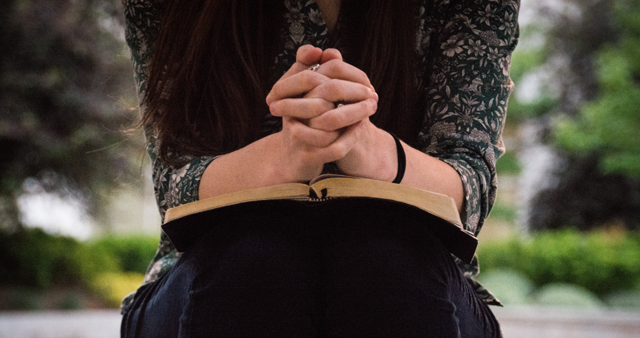 I am beginning to realize that the Proverbs 31 Woman passage has been given a "bad rap" by us Christian women! We ignore it or hesitate to study the passage because we think the woman described in verses 10-31 is too perfect and an unattainable ideal for the ordinary woman in today's world.
Recently, I had the opportunity to revisit Proverbs 31. Although I was concentrating on one verse in particular, I decided to approach it with good study skills this time. I began by reading the whole chapter several times. A little background study reminded me that this proverb was attributed to King Lemuel who penned words of wisdom received from his mother concerning wine, women, and the legal rights of the weak and poor. In that context, I began to see this passage in a new light. Since I am a mother of two sons, I could totally relate to this mother who wished to prepare her son for life by giving him godly advice about many things, including choosing a wife.
In the Proverbs 31 epilogue (verses 10-31), King Lemuel's mother either wrote or quoted a poem about the virtuous woman. Instead of advising her son to look for a perfect girl to be his wife, I think her intent was to encourage him to choose a girl who had a heart turned toward God, a girl who feared God and whose hope was in the Lord. If he heeded his Mom's advice and found such a girl to marry, his entire marriage journey would be an unveiling of her beauty and virtue. As he loved her and God worked in her, she would become more and more the woman described in this passage.
My sisters in Christ, when you read Proverbs 31, do you feel condemnation or do you see yourself "becoming" the wife and mom that brings honor to your husband and to God? If you feel condemnation instead of hope, that condemnation does not come from God! Philippians 2:13 says, "For it is God who is at work in you, both to will and to work for His good pleasure." With that truth and promise from God, now read Proverbs 31 again. Allow the Holy Spirit to point out any area that may need some sanctification work and then surrender to the Holy Spirit's working in you. It is His good pleasure to strengthen you and create in you both the desire and the empowerment to become more and more the virtuous woman.
So, women of TBC, I encourage you to revisit Proverbs 31 and see this passage as God's message of hope for you. You can embrace the woman described there and you can envision yourself becoming like her, because God sees your potential and He always keeps His promises.
"For I am confident of this very thing, that He who began a good work in you will perfect it until the day of Christ Jesus." Philippians 1:6