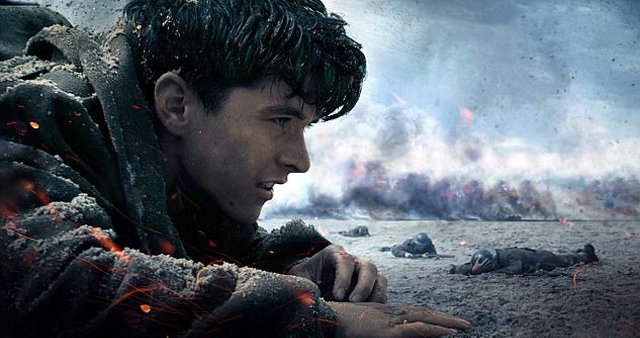 As I am sure you have heard already, Dunkirk is a relatively new film based on the World War II military operation in Dunkirk, France. It is a beautifully shot and directed film that gives a fresh look on survival and resistance in the Second World War. It tells a harrowing story from multiple perspectives of the evacuation of British and French troops from the beach.
From a coastal civilian family and friend sailing into unpredictable odds, to a pilot willingly sacrificing his aircraft, safety and family, this story depicts an incredible act of heroism that leaves us not only at the edge of our seat but also with a unique sense of pride for those who have served in our military.
Through this snap shot of this historical operation, I couldn't help but get emotional as the parallels to the gospel became clear on the massive screen in front of me. The image of the group of soldiers on the beach, completely helpless and almost desensitized to the repeated aerial attack from the enemy reminded me of our human condition. These men, surrounded on all sides, were as good as dead. All other efforts of rescue were failing and it would only take an unprecedented act of humility and service to bring these men out of the grave that was being built by the enemy on that beach.
The Word of God describes us, His people, as dead in our sin and helpless in our striving toward righteousness. Attempts at rescue had been proven faulty, as it seemed like nothing could overcome the grip of the enemy on humanity. Yet, God in his rich mercy provided a way through his own kin to bridge the gap and rescue his people. Jesus selflessly gave up his body and spirit knowing the pain, torture, and even the unknown to do the unprecedented to save humanity from the clutch of the enemy.