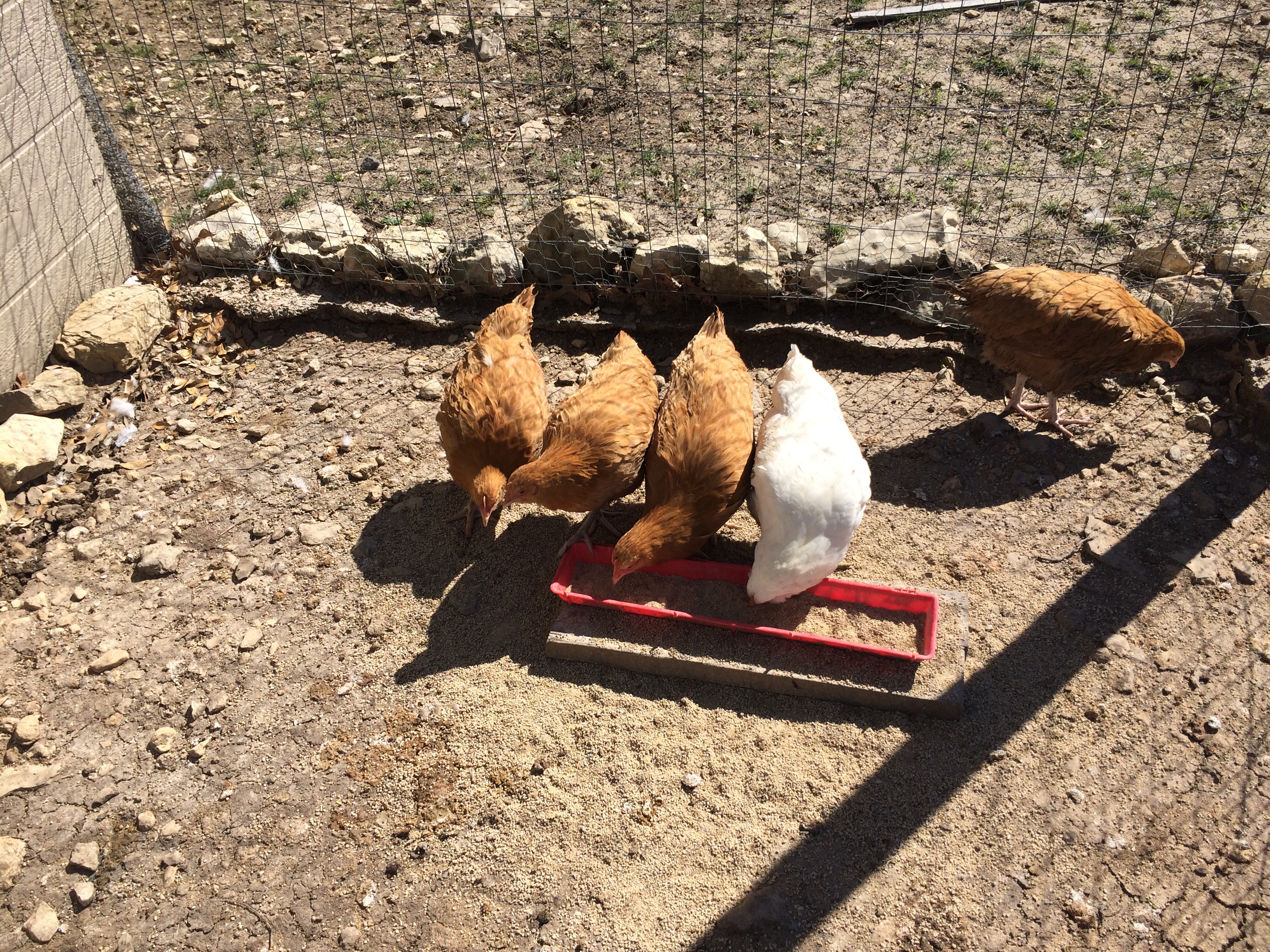 Marriage Lessons Learned from Peeping Chicks....
I made my confession to the ladies at the TBC Women's Retreat in November. You know that irritant that turns into angst, then results in a stubborn, resistant attitude of the heart? I am not proud of it, but that was my attitude when my husband proposed we raise baby chicks to restock our henhouse.
My response was "Not me, no way! You can do it yourself, but count me out!" I raised two baby chicks inside our house once before and it was no fun! It was messy, stinky, time consuming, and the almost constant peeping kept me awake at night. Wholesome, uplifting, helpmeet, building-my-husband-up words never once came out of my mouth in that brief discussion.
My husband Gene took on the project himself. Five baby chicks, a horse trough (our makeshift brooder), and shavings appeared on the back porch. Among the paraphernalia was a huge lamp that would keep the chicks warm. At night this lamp also lit up the pasture, our back porch, and our bedroom. When I complained that the light was too bright for sleeping, Gene really tried to make things better by piling every extra pillow we had against the French doors that led from our bedroom onto the back porch. When I started sleeping in the guest room because the peeping kept me awake, Gene rearranged the back porch, pulling the horse trough and paraphernalia further away from the windows and doors. Now we had only a soft glow and faint peeping to accompany our sleep. Ugh!
By the time of the Women's Retreat, God had so convicted me of my childish behavior that I had repented, asked Gene's forgiveness, and somewhat reluctantly embraced being a part of this chicken raising adventure. And here is what happened… It wasn't long until these baby chicks grew into the cutest little creatures! With a new attitude, we enjoyed watching them develop and grow. Gene cared for them through the coldest weather, and just recently we graduated them to the big henhouse down in the pasture. The very thing that I considered an irritating bother--the very thing I complained so vocally about--has become a source of joy. In a couple more months, this adventure will result in a basketful of beautiful brown and white eggs to share with family and friends!
Now the real hero of the story is my husband. Never once did he chide me for my bad attitude. He listened to every complaint and found ways to make it better. He waited for God to do His Holy Spirit work to change my heart so we could enjoy this venture together. Now when I look out the window and see the henhouse and our new chicks, I am reminded that after 48 years of marriage, I am still one word or action away from being a real stinker of a wife. And I am reminded daily of the patience and mercy of a loving Heavenly Father and the gift of a godly husband.
Sisters in Christ, I encourage you to let God work on your heart in whatever ways your husband does things you find annoying. Like me, God can help you turn anything – even noisy, peeping chicks - into something beautiful.