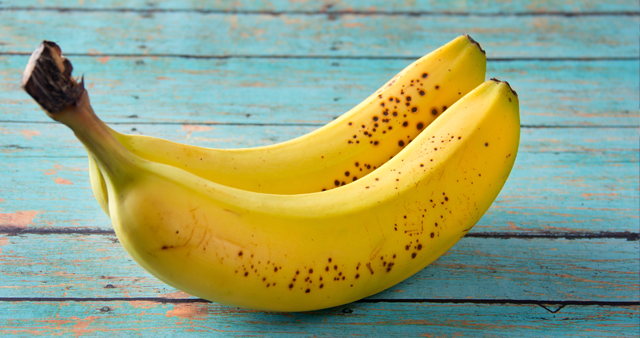 So my morning routine at the Choate house ends with the creation of my protein shake. It is always chocolate, banana & peanut butter (smooth) unless a certain young lady has eaten my last banana the night before. My preference is a banana that is almost over-ripe - yellow with brown spots and getting squishy. Today I had a banana that was yellow, somewhat spotted but not squishy. As I peeled the banana, it didn't peel like a ripe banana and was in fact resistant to its purpose...peel and eat. I gave it the sniff test and it smelled a little green but not bad. After a good blending, I tasted that it was very green. I thought "I don't like you green banana. I wish a monkey at the zoo had eaten you instead."

Then I thought about a book I recently finished entitled "The Insanity of God" by Nik Ripken. It journals Nik's two year journey to interview believers in Russia, China and Muslim countries. The stories of how God is using the believers and still doing miraculous things are amazing. One thing that struck me was the attitude of the Chinese's believers.

"If you accept Christ as your Savior, it's not 'IF' you'll be arrested for your faith but 'WHEN' you are arrested."

Accepting Christ comes with a price and the change that is brought in a person's heart must be genuine to pay the price of spending time in prison and the torture that goes with it. There must be a true transformation on the inside.

Proverbs 23:7a
Says "As he thinks in his heart, so is he."

And Luke 6:45 finishes with this thought
"...for out of the abundance of the heart his mouth speaks."

I can look really good on the outside (all yellow with nice brown spots) but sometimes on the inside, I am not good (green and bitter).

My 2018 resolution is simple, 'More Jesus'. I want Jesus to be the abundance of my heart and He will give us as much of Himself as we are willing to take. See we have all the Jesus in our life that we want. Why do I want more Jesus? Because when I heard the stories of Russian believers that spent years in prison but faithfully kept the faith, I asked myself could I do that? And my church answer is 'yes' but my honest answer is 'I hope so but I'm not sure.'

At the end of the book Nik invites his readers to come on this journey where God transforms hearts, changes hearts,and develops powerful but humble men and women of God for His Kingdom. I accepted his challenge, I'm going on this journey with Jesus and it starts with more of Him in my life.

Here's what I'm doing...
Ask Him to show me what in my life is more important than Him.
Ask Him to take the things I will not willingly surrender.
Ask Him to remove the fear that keeps me from being obedient
Expect Him to answer.
Be ready to follow.
Be ready to be amazed at the Awesomeness of my Savior.
I would love for you to join me on this journey to be a good ripe banana for the Kingdom.