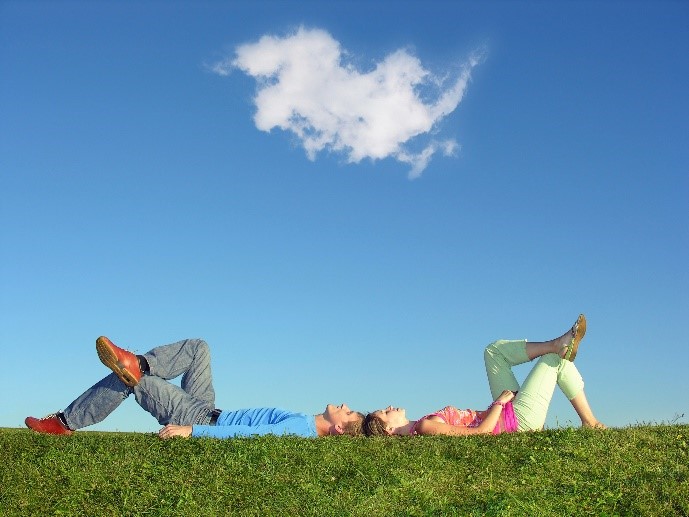 Today marks week 7 of life interruption. In mid-May, my life changed quickly when I started having severe nerve pain from two damaged discs in my neck. For several days, I tried to keep going in my usual routine. But it didn't take long for me to end up spending my days either in the recliner or lying flat most hours in the day. Nerve pain has a way of getting your attention!
When life comes to a screeching halt, it provides a unique opportunity to gain new perspective. Life moves from "default" mode to "dependence" mode. (Concept taught in Launching Multipliers, a personal discipleship curriculum by Ministry Catalysts.) Instead of being self-sufficient, I am dependent on many people to provide everything from medical care, meals, laundry, etc. And I am not a fan.
Even more importantly, from this vantage point, I can clearly see how I have been living in default mode in many areas of my life. I make my plans and ask God to bless them. I speed through the day, giving my Creator, Savior and Lord a portion of time. My day is filled doing things for God, for others, for myself. And there is a lot of "good" in there; but what would a life of dependence look like… dependence on God's direction and plan? Exodus-style living where I move when the cloud moves and stay when the cloud stays…
Exodus 40:36-37 Throughout all their journeys whenever the cloud was taken up from over the tabernacle, the sons of Israel would set out; but if the cloud was not taken up, then they did not set out until the day when it was taken up.
Those who follow God move when God moves. Not before… not after… When.
My friend, I invite you to become a cloud watcher. It's not the days that I "set out" that take the most faith and courage. It's the days where I "did not set out" that are my greatest challenge. Those days where the cloud does not move and God tells me to wait and watch for His signal.
So I'm spending a lot more time watching birds these days. Many evenings, Jerry and I sit in the front room and watch the night fall over the landscape. Mornings are spent with my daughter, walking through 1 Thessalonians to see truths found in God's Word together.
Days are simple. And I have a great view of the clouds.