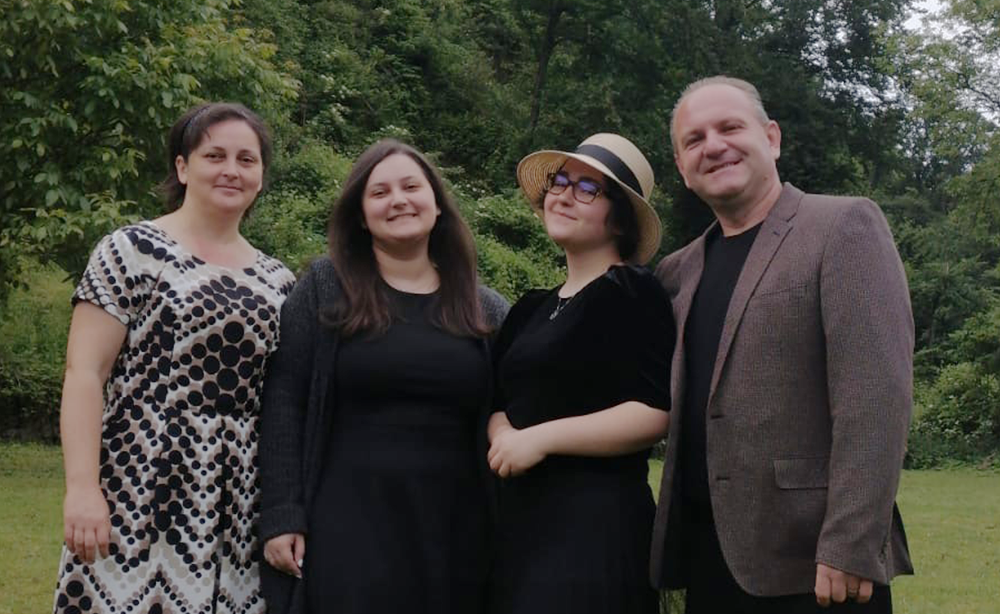 CONTACT
ROMANIA FACTS
Romania is 238,391 sq km. The Balkan state is located on the lower Danube River, a mix of mountains, hills and plains.
Population: 21,190,154

Capital: Bucharest

Official language: Romanian


Emi and Sandu's Story
Where Time has stood still

Have you ever had a great idea, something you knew you needed to be done, but there was no money to make it happen? That's when you imagine your balloon of an idea slowly losing air and finally fizzling to the floor do you give up?
That's kind of like doing ministry in Romania. Emanuel Moisa (Emi) and Stefan Dobrei (Sandu), Romanian pastors him we support his ministry partners, work with the Romanian organization called BIG-IMPACT. Its goal is to unite, plant and revive struggling churches around the small country. They have initiatives, like conferences and trainings but economic conditions are so low making them happen is harder than ever.
To put it in perspective, the majority of Romanians are poor, with even cars and household appliances being out of the reach for all but the elite. In the far reaches of the country, time has stood still -- you can still see man riding a horse drawn wagon and women and will start swearing head coverings. In public areas you can see groups of gypsies, a small but visible people group that call the Romanian countryside their home.
Emi, Sandu, and BIG-IMPACT, however, are not daunted. With God, all things are possible! In fact they just started a consulting ministry.
Emi and Sandu that we pray for their ministries in these areas, as well as resources for their aging church buildings. So many needs! Please pray for their personal health which continues to be a burden, but most of all pray that God would provide strength, encouragement, and support in the form of others partnering with them in ministry.