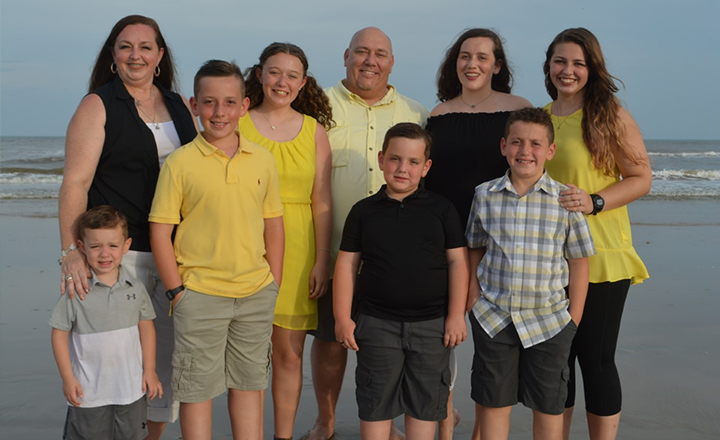 CONTACT
MEXICO FACTS
At 1,958,201 sq km, Mexico is Latin America's third largest country. Wide range of topography and rainfall ranging from arid northern plateau, central volcanic plateau and the southern mountains and rain forests. Only 10% of the country is arable.
Population: 110,645,154

Capital: Mexico City

Official language: Spanish
Daniel Family's Story
The Daniel family serve with a ministry to the deaf, Mexico Centros Christianos para Sordos (MCCS) which is reaching the deaf for Christ in Rio Bravo, Mexico. This is a multi-faceted relationship between Trinity Bible Church (sending church), Commission to Every Nation (sending agency), MCCS (ministry in Mexico), and International Christian Center for the Deaf (US side of MCCS).

The Daniel family assists the local staff of MCCS in reaching the deaf through hosting teams, overseeing the campus and finances, and helping with special projects. MCCS reaches the deaf in Rio Bravo and throughout the state of Tamaulipas through a school, discipleship meetings, sign language training and training churches to reach the deaf.

Jeffrey heard God's calling to full time ministry in 2002 on a mission trip to Jamaica with TBC. This construction team from TBC served at a deaf ministry, working on the facilities of the school for the deaf. After many years of serving short term in Jamaica with this ministry in 2010 the Daniel family moved to Jamaica to serve full time. In 2017 God moved the family to Mexico to serve in a similar capacity with MCCS. Find out more at www.jdanielfamily.org.
You can partner with the Daniel family through prayer, financially or serving alongside them through a TBC short term trip to Mexico.