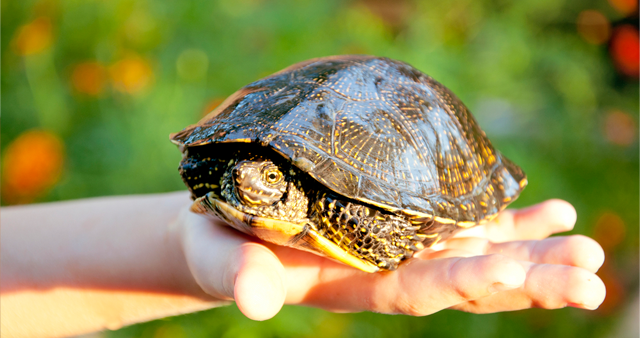 Jesus, a Bombing and a Turtle
My week probably started just like yours, hearing about the terrorist attack on innocent people in Manchester Area where 22 people died. Today, "Breaking News" story on my Twitter feed is reporting 23 Coptic Christians were killed in Egypt. We are often reminded we live in a broken world. So, when good news comes around, I want to shout Hallelujah, Amen and share it.

I have a pastor friend (in another state) that has a beautiful wife and 3 young boys. Two of the boys are adopted and one of those boys is a special needs child. This friend of mine is a great husband, an involved dad and not a bad preacher (LOL – I'm sure he will never read this!). His adopted middle son, (let's call him M), has been wanting a pet turtle for a long time. He has been getting the typical parental pushback for a while. Even so, that pushback never prevents him from asking his parents for a turtle. And when they say no, M will actually go into the neighborhood looking for a turtle (while the parents are anxiously hoping he never finds a turtle and brings it home). This week, on the first day of summer break, M comes into his parent's room and starts to talk to them about Jesus and how he can become a Christian. Before he left the room, M confessed Jesus as his personal Lord & Savior. Amen! The parents continued the conversation, especially the "excited preacher dad" just making sure everything was covered correctly and what it truly means to be a Christian.

True Story: Ten minutes later M goes outside to play and guess what he finds? A Turtle! How are the parents going to say no, now? So, Jeff the turtle is the newest part of the family.

Now you can say the turtle is a coincidence but I assure you, no one in M's family sees Jeff the turtle as a coincidence. The dad wrote this today, "I see it as God's simple way of showing His grace to us."

This story reminds me, we live in a broken and depraved world, I get it! While sin is leaving its mark on families in Manchester that lost loved ones this week and on multiple families in Egypt with the loss of the 23 Coptic Christians today, God is comforting those who mourn. Yet, stories like my pastor friend's family remind us God, through His Son Jesus Christ, is leaving His mark of grace on M and multiple others just like him this week that confess Jesus as Lord. This is why Trinity Bible Church supports ministries, church plants and missionaries in Parker County and all around the world, so the Gospel of Jesus Christ will be shared with the broken world we live.

Now, let's go find a turtle!