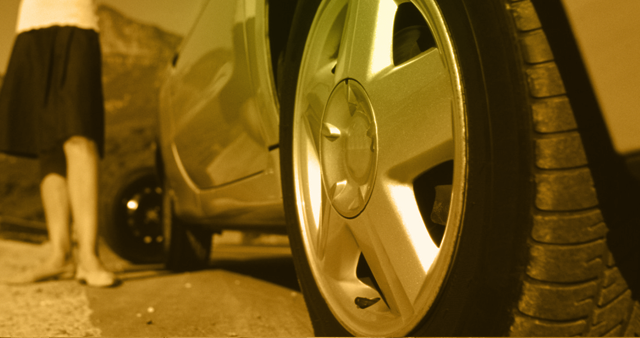 Are Your Friends Going Flat??
"Hey, that tire's not flat, it looks fine." Yes, I said those words to my wife when she asked me to check the tires on her car. Later that afternoon, she had to take the car to the tire shop to have the flat tire repaired. Yes, the same tire I said looked fine! In my defense (although I have NO defense!) the tire did appear to be just fine. However, if I would have taken the correct steps and checked the tire's air pressure with my pressure gauge, I'm sure I would have noticed the tire was not fine. Since then, my wife has given me grace/forgiveness -- and the tire is fine!
Let's spiritualize this story just for a moment. How many times do we just do a quick look at the appearance of things – people, families, neighbors -- and just assume everything is fine? However, if we would slow down and do an honest check-up, we might find the person we are looking at could use some encouragement, prayer, or a listening friend. Most of us are pretty good at making everything look good on the outside while we are struggling on the inside.
I hope the next time someone asks me, "how are you doing?" I will be honest and respond with the truth (and not with the typical "fine") and just hope the tire has some air in it!
1 Thess 5:11 "Therefore encourage one another and build up one another, just as you also are doing."